I finally decided to get back into modding for this year. For the first version, it will basically be a port from my 15 patch with all the adboards, wipes, kits, etc.. but only the USL and NASL will be included for now as the added leagues. They pretty much are 100% ready to go and playable in Kick Off matches. I can most likely release tomorrow. Career mode is not playable yet as there is alot of stuff I want to clean up before releasing that part, but I'm working on it and it shouldn't be too long.
Stay tuned for the download link
Update 1-23-16
:
V2 IS RELEASED!
NEW V2 Features:

-Added Ascenso MX playable in career mode, all teams current as of 1-8-16
-Relegation and Promotion between Liga MX and Ascenso MX
-Added modified Copa MX playable in career mode
-Added Club World Cup playable in career mode
-Included the RevMod feature where the correct league badge is automatically displayed on kits for Liga MX and Ascenso MX, regardless if you are promoted or relegated. So the correct league badge will always display on the kits. Also included some badge overlays for when you qualify to CONCACAF Champions League, Libertadores, and Club World Cup.
-Fixed a few minor bugs where alot of created players had ID's from previous EA players. Fixed alot of ratings for created players where the potential was always lower than their actual rating and causing a decline in skills after the first year, even if they were young players. Other minor fixes as well.​
More info and details you guys should know available on the Facebook page with the download link.
DOWNLOAD
Update 11-30-15
:
regarding the latest EA update:
***For those who are gonna download and install the patch for the first time and you have your FIFA updated with the last update from a couple days ago: GO IN THE DLC FOLDER FROM MY PATCH AND DELETE THE ""dlc_CardsDLL" AND ALSO DELETE THE "dlc_powdll" FOLDERS BEFORE INSTALLING (they are actually not necessary in a patch and one of the dll's that is in there causes a crash after the EA update) AND THEN PROCEED AS PER THE INSTRUCTIONS INCLUDED IN THE PATCH.
***For those who already have installed my patch and wish to update your FIFA, you will just need to regenerate after the update and you should be good to go again. ***
Update 11-21-15
:
Patch is ready for download! Enjoy
FIFA MXTRA 16 V1 Features:

-Added USL playable in career mode, all teams with kits
-Added NASL playable in Career Mode, all teams with kits
-Added Amway Canadian Championship in Career Mode
-Added complete US Open Cup with USL and NASL American clubs in career mode
-Added FIFA Club World Cup in career mode
-Added CONCACAF Champions League in career mode
-Added adboards for all the new leagues/tournaments and some club specific adboards
-Moved all Brazilian clubs to their own league, not playable in career mode
-specific game balls for the leagues/tournaments
-Automatic kit badge overlays when competing in CONCACAF Champions League, Libertadores, or Club World Cup
-Optional TV Overlay Logos
-Downgraded all USL and NASL player overalls and potentials a bit for more realism
-Downgraded the preseason tournament prize money​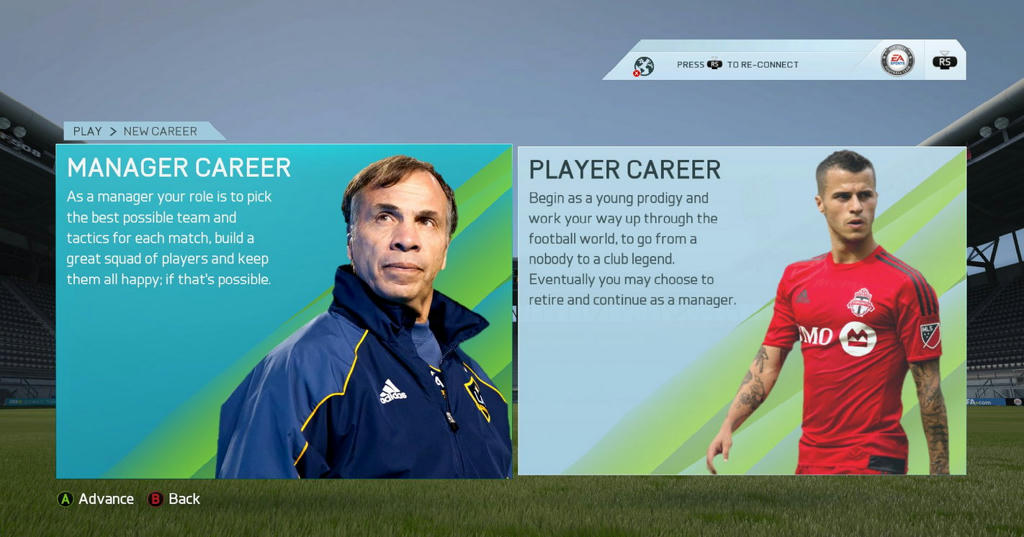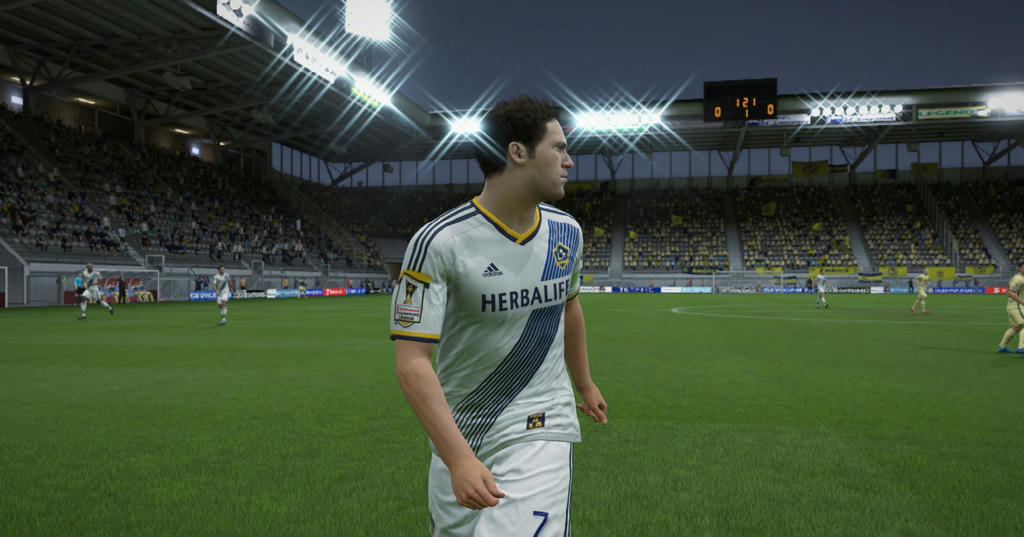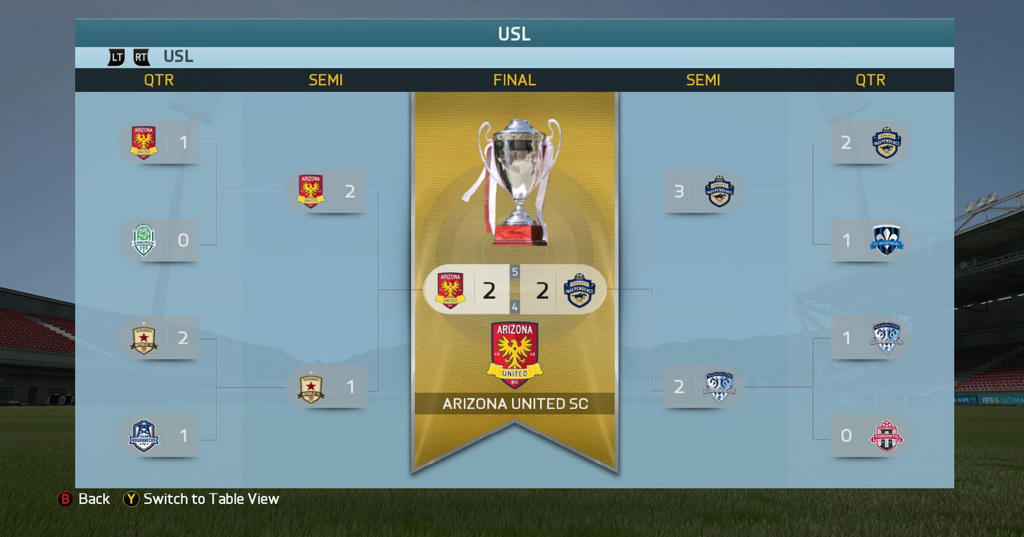 Things you should know
:
- I had a few setbacks in making this patch and even had to redo the whole database for the new leagues over the last few days because initially when I converted and imported some tables from my 15 patch, I had too many ID's that are being in use by the new FIFA 16. I was thinking of just leaving it as is, but I couldn't do it. It just looked awful to have the correct names of some players but totally wrong info, like different nationality and position.
That should now be corrected, but there might be a few stragglers that I missed.
So please guys, if you know your USL/NASL clubs well and you see a player with a wrong miniface or totally wrong info let me know
. Most player mistakes will probably just be wrong miniface. Not many though. I've already started a list to correct those, but please help out by telling me if you see any.
- Rosters might not be 100% accurate since I basically just converted it from my 15 patch, but it's pretty close. I will update rosters if need be when we have a good editing tool with a visual UI. It's a bit of a hassle having to edit the db manually with no visual aid. Hopefully for V2.
- There is a weird quirk where the preseason tournament only works in the first year for the MLS, USL, and NASL. In the following years, it does invite you to the tournament but you don't actually get to play the games for some reason. And you will notice in your emails that it says you won the tournament and get awarded the money. That's not a big deal to me at all. The rest is all working fine.
- Another weird quirk that only affects the NASL is that after the first season, your team budget defaults to $80K for transfer and $400 for weekly wages. I tried alot of things and couldn't fix that. The workaround for that would be to sign all your important players in the first year and be sure to use your youth academy for some cheap gems. The other thing is since the preseason tournament isn't functioning correctly but you still get the prize money, that essentially becomes your transfer funds and problem solved. Even though I did downgrade the prize money for the preseason tournaments (by default it's ridiculously high, especially for CONCACAF preseason matches), I readjusted it again to compensate for the NASL budget issue. It should be fine.
- Ok, here's one that might be a big deal for my Mexican users. I completely changed the Liga MX format to a single table with no playoffs and it runs simultaneously with the MLS, USL and NASL schedules. Here's why I did it: To be able to schedule all the competitions properly and not have back to back games or even 2 games in one day. I also did it to prepare for future updates with the addition of Ascenso MX and Copa MX which will add more clutter to the schedule, not to mention the Libertadores that Liga MX also participates in. And it will also make promotion/relegation between Liga MX and Ascenso MX much smoother.
-CONCACAF Champions League right now is just the top 4 Liga MX and 4 American/Canadian clubs (MLS Cup Winner and Runner Up, US Open Cup winner and Amway Canadian Championship winner)
- Copa Libertadores will include teams 5-7 in the Liga MX table (the next best 3 teams not in CONCACAF Champions League, kind of similar to real life)
-Patch is only in the English language and I don't plan on doing it in any other language.
-I don't plan on making the Brazilian league playable in career mode. It's not really in the scope of my patch. Sorry
Thanks/Credits:
scouser09 - for his awesome Revolution Mod
dansupertramp - Copa Libertadores adboards
marmid - Hyundai A-League adboards
Rinaldo - DBM15, File master
SoccerGaming - for starting my interest in modding and general knowledge I've learned from reading many threads over the years.
Jorge for some of the game balls
regularcat for most of the Unlicensed Graphic stuff
uomomagnetico for some MLS flags/banners and NASL team adboards
Might have forgot a few others, but credit to you too. Please let me know if I forgot you.