Netherland 2012 New Font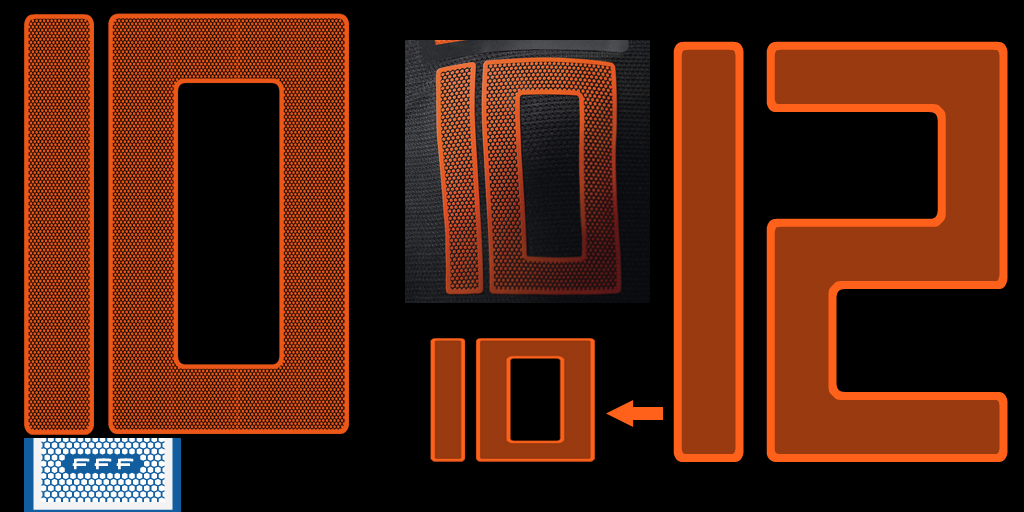 If Nike's design is the same, the pattern has changed.
The blue image on the left just below the new pattern.
This image is the font of France, when a net is a pattern of hexagons.
The above picture of the actual font in the Netherlands (Front number) If you look closely you will see a hexagonal net.
Technically available to more closely into the pattern but (compared to the Front number equal to the size of the pattern),
The Netherland back Number font is the same as the left image.
Yes, even worse than Adidas,,, this FIFA 12 to fit the decreasing size of the font texture,
Hexagonal mesh pattern is disappearing very much a mess,,,
So anything right application. When viewed from the far right of the font to look like the image as it was created.