very nice replique kits you make. I am making a similar patch to yours called the classic teams patch with national squads from 1954 to 2004. Some examples:
Germany 1954, Italy 1970, Argentina 1978, Italy 1982
I want to show you what I made for the teams:
Germany 1954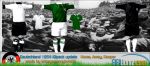 Italy 1970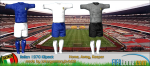 by the way the collars of your early times kits are excellent maybe we can cooperate?? As well your ball is nice and I want to know if i can use it???