Cons of Fifa 17:

The Game is NOT MODDABLE, not.
Ultra LoD wont work with future updates. And the current fix is cubersome.
Generic Boot bug.
Ultra real night grass which is as dark as g ay.
Cloths are still stiched with the shorts. Thus when they jump, the clothes dont bounce.
Online in many countries are useless due to 300ms ping shit.
The gameplay kinda feels worse and laggy.
The graphics arent improved much.

Pros of Fifa 17:

Ps4 port.
Better than old gen fag port Piece Of Shit 2017 aka Pes 17.
__________________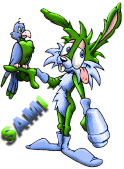 Quote:
Originally Posted by
4ndr3i
So someone had the audacity to neg me in this thread.

This is unacceptable!!! You have 24 hours to come clean and apologize and be all like "Sorry Andrei, won't happen again.. I messed up.. wanted it to be green.. etc"

If not I will do my own investigation and will show no mercy for the unfortunate soul. I already have a list of suspects.
http://www.soccergaming.com/forums/s...ad.php?t=16056