Okay, got an half assed solution as it created another problem. Disabled DSR, now choosed 2880x1800 as custom resolution with only 60hz. But now theres no Gaussian filter of DSR and so theres some aliasing.

Who cares aliasing, right? Yeah, who cares. I don't care much either. But now amazingly the cursors have become tiny biny small. I now know what others meant by small indicator size above players. Without dsr, the indicator is much smaller and red indicators are too much invisible.

Edit: I can live with small indicators since I use keyboard and the cursor is blue. But when I play with soneone else, his ganepads cursor is red and its barely visible.
__________________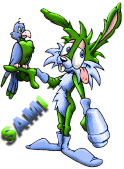 Quote:
Originally Posted by
4ndr3i
So someone had the audacity to neg me in this thread.

This is unacceptable!!! You have 24 hours to come clean and apologize and be all like "Sorry Andrei, won't happen again.. I messed up.. wanted it to be green.. etc"

If not I will do my own investigation and will show no mercy for the unfortunate soul. I already have a list of suspects.
http://www.soccergaming.com/forums/s...ad.php?t=16056
---
Last edited by Sami 1999; 30-08-2016 at

12:05:PM

.