Okay, reinstalled the game.

Now tried to open CM 16, still the same errors [No kits, faces showing up]. But I put the faces in data folder and created a player with that ID. Now only the face textures and head model showed up. But I couldn't change the skin colors of hand or the hairs.

Now I saved the DB and started the game offline, good thing is I got no crash this time.
But the players have different skin color for hands and legs now. Also, since I can't edit kits and see faces in CM 16- editing is quite half assed now.

The game is supposed to run from my backup folder too, right? At this state, I would try to keep 2 Fifa 16 [One modded, one for online].

Curently, I'm going through the pages of CM 16 thread but still haven't found any solution. Wonder how come others didn't find this problem, or is it that no one did a fresh reinstall of the game?



Edit: Okay, managed to import Ronaldo using CM 16 and this time no crash even with starting the game with online mode. But couldn't join FUT since it needed an update [Probably wanted to download db again], so I cancelled it.

Anyway, interestingly, commentators yelled Ronaldo's name when playing with him in Real Madrid but didn't even utter his name a single when playing with him in Brazil. [Ye, I've imported Brazil Ronaldo].

Is this due to somehow Fifa thinking Ronaldo Nazario as Christiano Ronaldo?

Edit2: Okay, seems like Martin Tyler has the commentary sounds for Ronaldo but Clive hasn't. Sucks that we can't change commentators anymore in Fifa 16.
__________________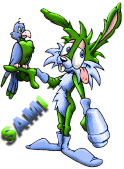 Quote:
Originally Posted by
4ndr3i
So someone had the audacity to neg me in this thread.

This is unacceptable!!! You have 24 hours to come clean and apologize and be all like "Sorry Andrei, won't happen again.. I messed up.. wanted it to be green.. etc"

If not I will do my own investigation and will show no mercy for the unfortunate soul. I already have a list of suspects.
http://www.soccergaming.com/forums/s...ad.php?t=16056
---
Last edited by Sami 1999; 08-08-2016 at

01:09:PM

.