Is this relating to v2.02 database? I'll probably go back and retrospectively fix that db and add the stadiums to it then. It should be assigned correctly in other db
I did my UCL test run with the big all-in-one Goggle drive release. Must be v.2.0. Will test the new DB soon, but yeah would be nice to have Ataturk as the final venue in the DB with start of the season squads as well.
Yes, sure why not. I'd much prefer to have lots of different banners over generic ones.
Here you go, my banners folder.
It's mostly uomomagnetico + Geissbock + others + some banners I made.
(UPDATE: I see people requesting access to this file, please try again, I made it accessible for everyone with the link)
Note that there might be ID differences, as I also used this folder for Classic Patch.
Staus update - 16/06/2020

Scoreboards... Good news and bad
This looks awesome. Always thought it would be cool to have a tool for quick scoreboard selection ingame.
Also Classic Patch comes to mind. Would be great to play a couple Russia 2018 games with its authentic scoreboard, then go Brazil 2014, then South Africa 2010, etc all with appropriate graphics.
But you are also correct, there's something wrong with the positioning of some of the scoreboards/popups released, they look off-center in 16:9.
Like here I was testing the UCL one we have, and the graphics are going left and right randomly. Would be great if we could adjust them to 16:9.
Similarly, the WC2018 graphics we have also aren't fully complete, it seems.
Off-center score

Missing injury panel info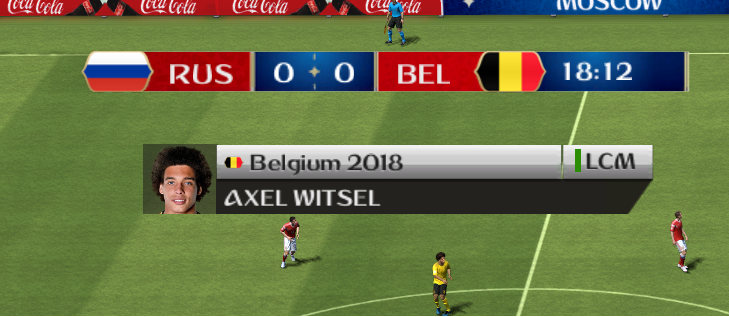 Messed up subs panel

Last edited: