WELL, AFTER A LITTLE DELAY BETA 2 RELEASED!!!!




WE HAD SERIOUS PROBLEMS LAUNCHING THIS BETA, SO MUCH THAT WE EVEN THOUGHT ABOUT ABANDONING THE PROJECT, BUT THANKS TO @feedee96 @Jesùsgfa WE WERE ABLE TO CONTINUE

WE OFFICIALLY RELEASE BETA 2 OF LIGA ARGENTINA CLASIC PATCH!

FOR THIS NEW BETA WE ADD THE FOLLOWING THINGS


NEW MENU 100% DESIGNED AND CREATED FOR THIS ARGENTINE PATCH!
THE FLAGS OF THE ARGENTINE FANS ARRIVED!

ALL TEAMS HAVE KITS CREATED 100% FOR THE PATCH
SOME EVEN WITH ALTERNATIVE KITS OR SPECIAL EDITIONS FOR 100 YEARS FOR EXAMPLE

TOURNAMENTS PLAYABLE:
APERTURA AND CLAUSURA OF THE YEAR 2000
APERTURA AND CLAUSURA OF THE YEAR 2001
APERTURA AND CLAUSURA OF THE YEAR 2002

EACH PLAYER CREATED HAS THE STATISTICS OF THAT SEASON,
THAT IS, IF HE IS YOUTH, IF IN THAT TOURNAMENT HE WAS ALREADY A LEGEND OR IF HE LOWED HIS LEVEL DUE TO AN INJURY
FACES:
IN THIS NEW BETA WE HAVE SOME FACES THANKS TO THE GREAT @GIGGIRIVA & @Telega12

BOCA:
BALBO ABEL
BURDISSO NICOLAS
CABALLERO WILFREDO
CORDOBA OSCAR
PALERMO MARTIN
RIQUELME JUAN ROMAN
RODRIGUEZ CLEMENTE
SAMUEL WALTER
TEVEZ CARLOS

HURACAN:
GONZALEZ LUIS "LUCHO"

INDEPENDIENTE
CAMBIASSO ESTEBAN
FORLAN DIEGO
MILITO GABRIEL
MONDRAGON FARYD

NEWELLS
PONZIO LEONARDO
RODRIGUEZ MAXIMILIANO

RACING
MILITO DIEGO

RIVER
AIMAR PABLO
ANGEL JUAN PABLO
AYALA CELSO
CAVENAGHI FERNANDO
DEMICHELIS MARTIN
FERNANDEZ GASTON
LOPEZ MAXI
ORTEGA ARIEL
PLACENTE DIEGO
SAVIOLA JAVIER
YEPES MARIO

ROSARIO CENTRAL
DELGADO CESAR

SAN LORENZO
COLOCCINI FABRICIO

VELEZ
CHILAVERT JOSE LUIS
GUTIERREZ JONAS
ALL FACES ARE CREDITS TO @GIGGIRIVA & @Telega12

STADIUMS:
ALL TEAMS HAVE THEIR CORRESPONDING STADIUMS
(BRINGING CHACARITA AND LOS ANDES WE HOPE TO BE ABLE TO ADD THEIR STADIUMS SOON)


INSTALLATION METHOD:
1- UNZIP
2- COPY THE CONTENT ON A FIFA14 (CLEAN PREFERRED)
3- REGENERATE USING FILE MASTER
4- PLAY!


A SPECIAL MENTION FOR THE PCLA STAFF:
NOTHING OF THOSE WHO COME HERE AND CAN ENJOY WOULD BE POSSIBLE WITHOUT THE HELP OF ALL OF US WHO MAKE THIS PATCH
I WANT TO THANK ALL THE STAFF MEMBERS FOR ALWAYS PROVIDING FOR WHICH PATCH IS THE BEST!

PCLA STAFF
@rescalon70
@feedee96
@Jesùsgfa
@Sebs


NOW YES THE LINK!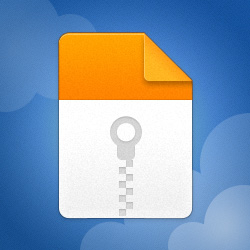 MediaFire is a simple to use free service that lets you put all your photos, documents, music, and video in a single place so you can access them anywhere and share them everywhere.
Last edited: