Just going to share some of my banners. Not all the textures are mine I've just arranged them in FIFA 18 format. I honestly don't know who to credit for some of the textures, these come from some of the 1000's of files I have on my PC and then some are mine.
So credit to whomever credit is due and myself lol
Oh and thanks chris83460 for his template.
Celtic FC
Rangers FC
Club Atlético Independiente
Boca Juniors
River Plate
It irritates me that there are no Nike Hi-Vis balls so I'm creating them:
Here is my Premier League Nike Ordem Hi-Vis, Ver 1.0. Still a work in progress not entirely satisfied. I will make La Liga and Serie A too.
Preview:
Texture: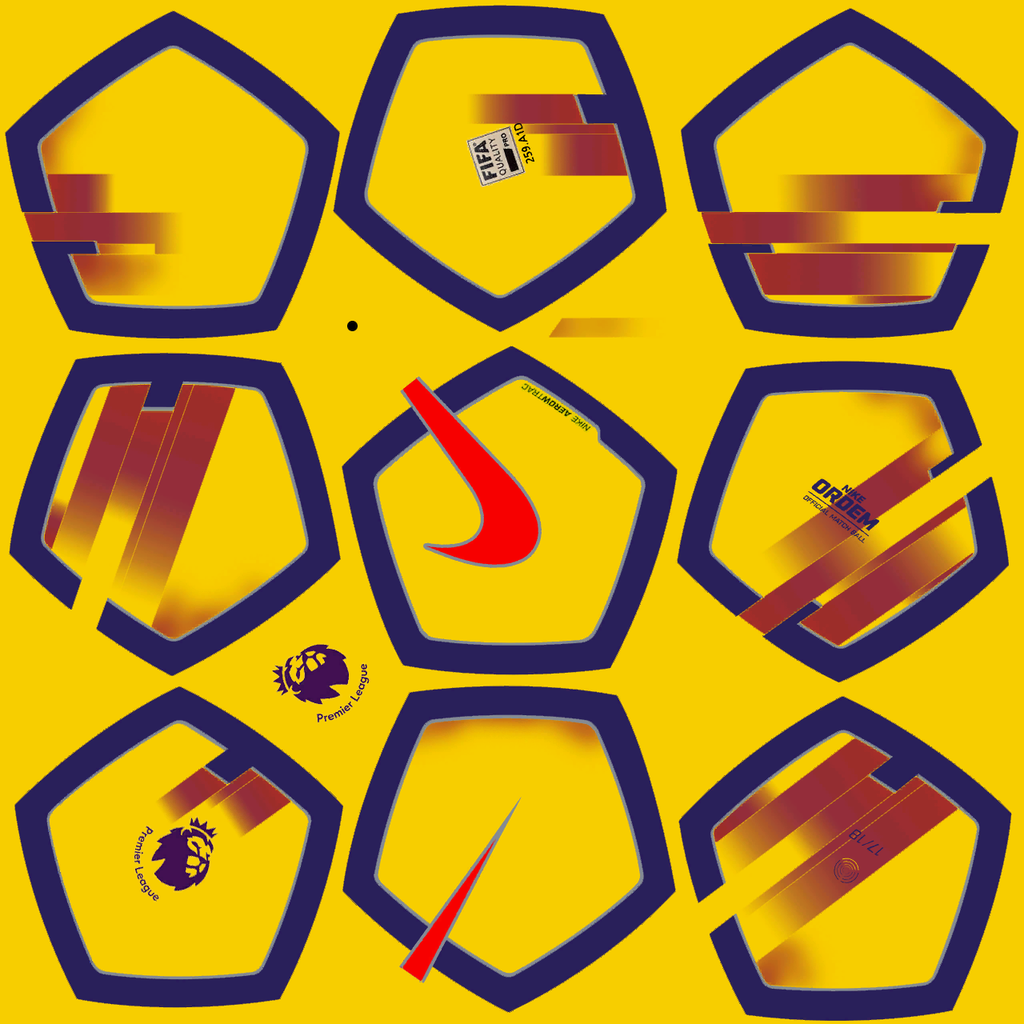 Please don't use without crediting me.
Last edited: