You know what this is...
The squad
A lot of players are taking a long time to blend, including ones who have been at the club since January.
Formation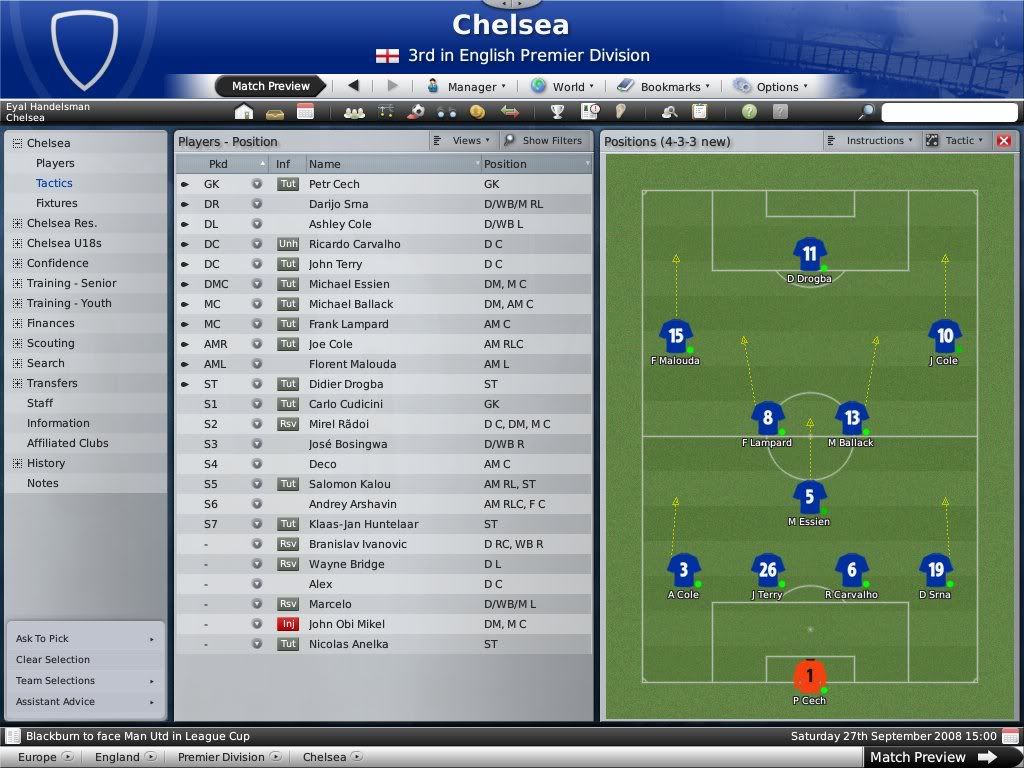 Transfers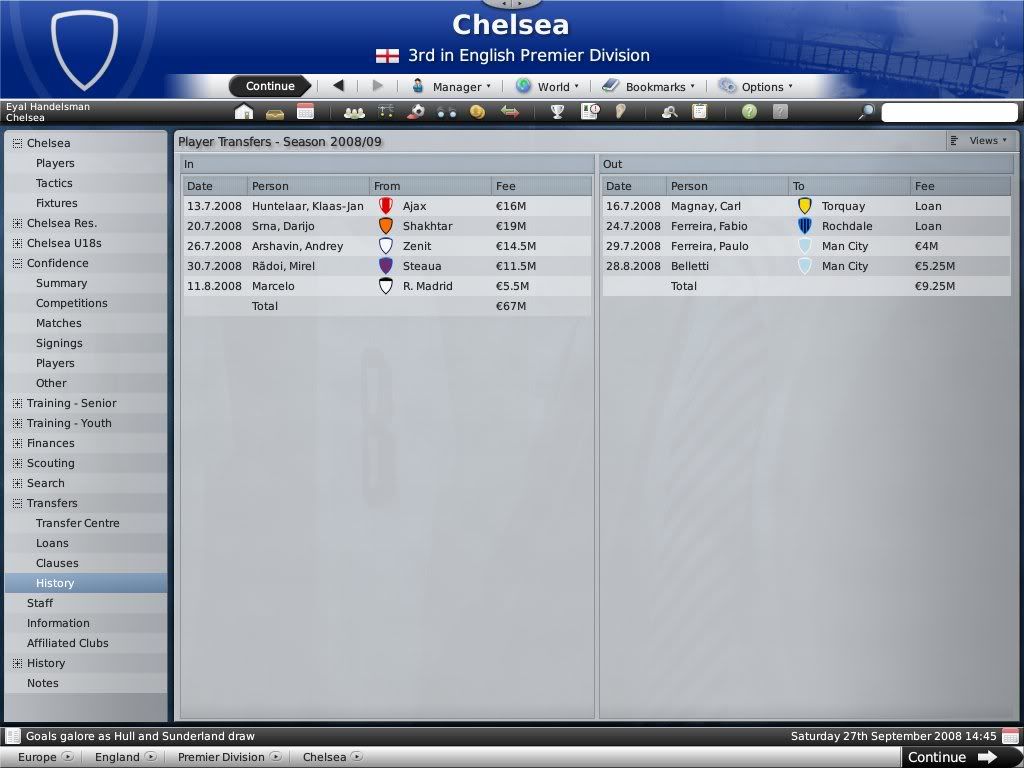 Srna has been my best signing so far, really handy, especially because Bosingwa is taking AGES to belnd in and learn the new language. Huntelaar has been pretty good, and I think my recent drop in form is due to putting him on the bench to get Drogba up and running, hoping that will pay off. Arshavin has been decent, sometimes invisible, sometimes a dominating force. Radoi and Marcelo were brought in to cover for others, really, Radoi has been ok the few times he's come on, and Marcelo is yet to play with the first team.
Fixtures
Quite a rollercoaster, going from **** to incredible to **** again. I mean, losing to Benfica with a last-minute goal, thrasing Hearts, tie with Utd, thrashing several decent teams, then a loss to Rangers, last-minute draw, having gone ahead thanks to a penalty, to Tottenham, and extra-time against Plymouth.
EDIT: I now beat Stoke thanks to a penalty, after missing the first one. Jesus, you just CAN'T score in 1 vs 1s.