Yeah, I'm not bothered.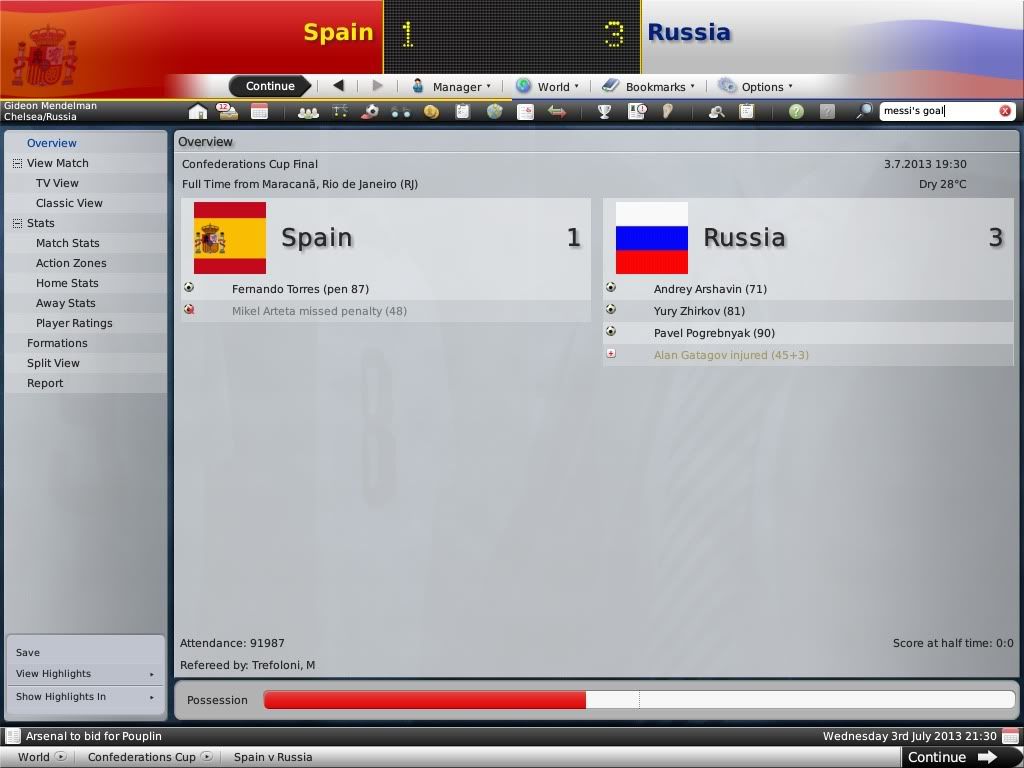 It's nice to see that I'm not such a shoddy manager, and that I can actually defeat teams which are better than mine, a situation I don't have to worry about with Chelsea. Beat Spain 1-0 in the group stages and then trampled Nigera 4-0. Russia actually have a very gifted side. I highly recommend guys like Torbinskiy, Dzagoev, Temnikov, Shishkin, Sedov and Progbenyak. I don't think I should even have to talk about Arshavin, Zhirkov and Akinfeev. Lifesavers. Akinfeev's penalty-save was one of the best moments I've experienced in FM. Although he had some help: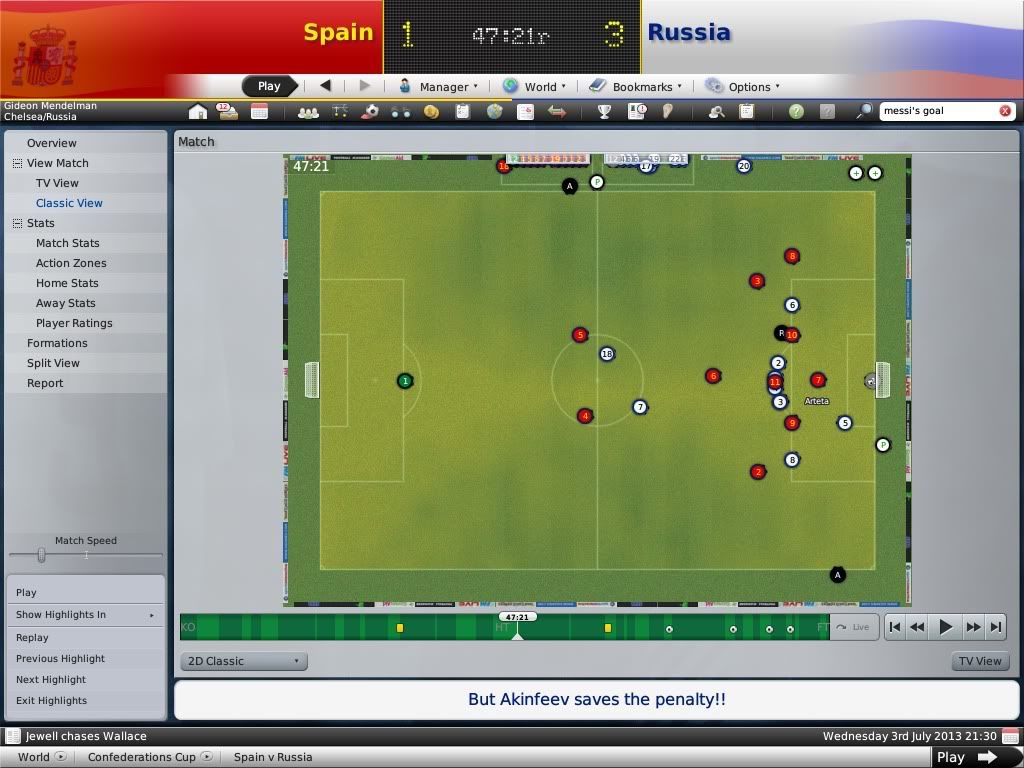 Always place your defenders IN the area for penalties.
I'm also top of my WCQ group having beaten Serbia once and Germany twice.
Fyi, how do you change the Germany real-plkayer setting? I did it when I installed the game, but the version's been uypdated and now it's gone back. Any help?
EDIT: Barcelona have enquired for Bojan, and I told them to bid 30m, which they did. I don't need the money, and he's already adapted and is improving. I could always got someone else, and I have Sahar and Di Santo who could take his place as 3rd choice, but he's still better than them and as I said, I don't the money. I've offered him to other clubs for 50m. Any advice welcome.